Make America Healthy Again
Make America Healthy Again

A lot of patients have been asking me this week, "What should I do about the Second Wave?"
I tell them to "share what you have been doing to build health all this time with all your loved ones!"
2020 has put a spotlight on the importance of being healthy. We have had 8 months of our current strategy, how about considering a bold new approach?
With the added recent distraction from the election with all the name calling and poor behavior, I wanted to jump right into the middle of this conversation to take a stand and refocus attention on what is important by announcing a New Party! My colleagues and I came up with it as we brainstormed about what WE could do about our current crisis.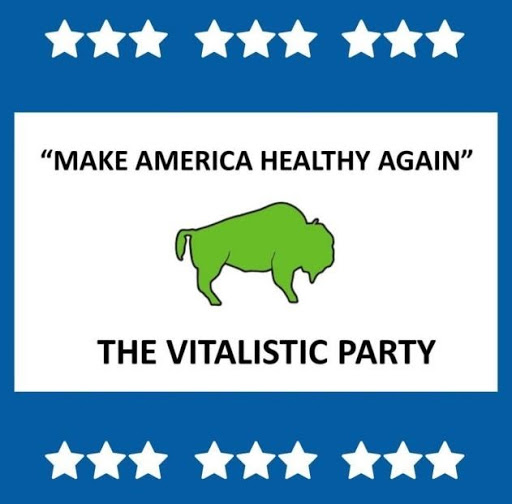 You know the donkey and the elephant…
Why the Buffalo?

On the wide prairie when a storm comes up the Cows turn and run away and try to outrun the storm but they are then spending more time in the storm and may even perish in the storm.
The Buffalo charges into the storm so they pass through it faster.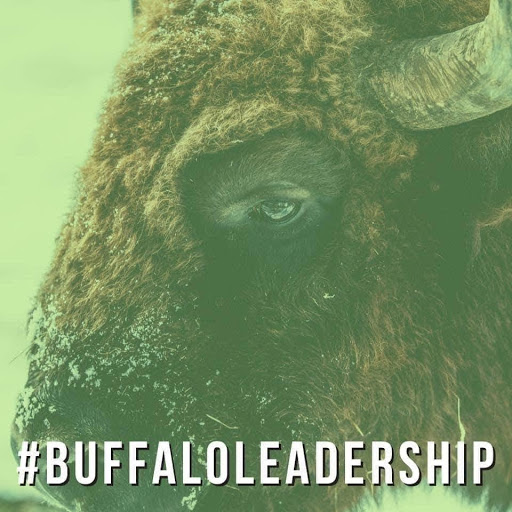 Herd mentality vs herd immunity ….
---
THE VITALISTIC PARTY: CORE VALUES
What's most important for the Vitalistic party?
VITALISM: The Whole is equal to more than the sum of its parts
FREEDOM AND LIBERTY
Liberty entails the responsible use of freedom under the rule of law without depriving anyone else of their freedom. 
Freedom includes the opportunity for prosperity and success, as well as an upward social mobility for the family and children, achieved through hard work in a society with few barriers.
"All men are created equal" with the right to "life, liberty and the pursuit of happiness."  
~The Declaration of Independence
…to "secure the Blessings of Liberty to ourselves and our Posterity". 
~The U.S. Constitution 
OPPORTUNITY AND HOPE for families and individuals
LOVE AND COMPASSION (can we all agree we need more of this right now?!)
CONNECTION AND POSITIVITY Choose the power and value of connection over the fear of infection
---
THE VITALISTIC PARTY: PLATFORM
ADIO: ABOVE - DOWN, INSIDE - OUT
PROBLEMS AND SOLUTIONS COME FROM INSIDE-OUT, NOT OUTSIDE-IN
EMPOWERMENT
INFORMATION AND TRANSPARENCY EMPOWER PEOPLE TO MAKE BETTER CHOICES 
PERSONAL RESPONSIBILITY
 GIVE PEOPLE HOPE, CHOICE AND PERSONAL RESPONSIBILITY AROUND BEHAVIORS 
COMMUNITY 
THE VALUE OF CONNECTION OVER THE FEAR OF INFECTION 
STRENGTH OF THE HOST
SHIFT THE FOCUS FROM THE STRENGTH OF THE VIRUS TO THE STRENGTH OF THE HOST

COVID 19 STRESSED THE SYSTEM
When a system is stressed, it reveals the weaknesses. We have struggled under CoVid as a country not because of a virus but because of our fragile health care system.
There has been so much confusing, changing and conflicting information, but here is what we DO know:
Covid is clearly a very contagious virus but…
… it is only dangerous to a select group of people and we know who those people are.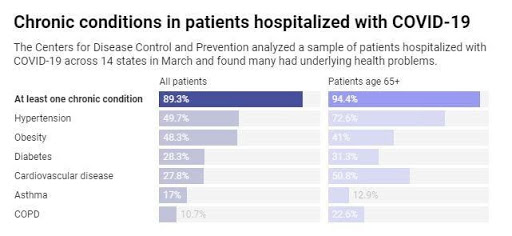 Please recognize that there is a lot more testing being done now and the media interchanges the words "positive test" with "infection" when they clearly are not the same. A positive test may not be contagious at all. Here is a great short video that explains what we are learning if we look beyond simply the number of new cases and actually look at whether the death rate is going up or not as well. https://youtu.be/aHRNvAIFSMU
If you want to understand which testing is the most accurate and why, and when it may indicate a more contagious state, then take a few minutes to watch this video that will clarify this, especially if you are considering or have already been tested: https://thehighwire.com/videos/covid-testing-fraud-uncovered/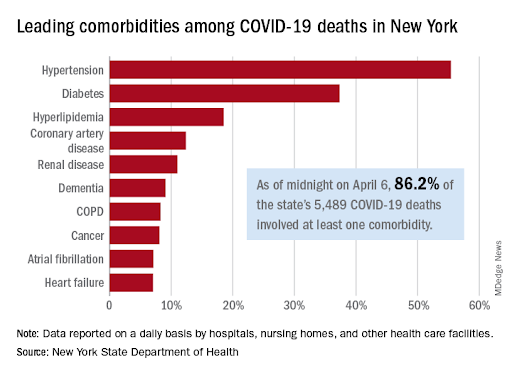 All had at least one, most had 2 or more comorbidities.
Metabolic Syndrome
Metabolic Syndrome  (Syndrome X): a cluster of conditions that occur together, increasing your risk of 
heart disease, stroke, type 2 diabetes… 
And death from viruses like COVID-19.
These conditions include:
increased blood pressure

high blood sugar

excess body fat around the waist (especially with sarcopenia)

abnormal cholesterol and/or triglyceride levels
CHRONIC DISEASE HAS BECOME AN ACUTE CRISIS   
These folks were already in trouble but now this strategy has become a potential death sentence if it is just being managed with drugs instead of doing what it takes to get healthier.
When the word immune-compromised is used, does our community understand who this is?
Immuno-compromised are these people who are already challenged by these chronic diseases.
Why is the media silent on this topic? We need to be sharing the very basics of a healthy lifestyle that would protect these people.
The info gap is astounding!
Are We Masking the real problem?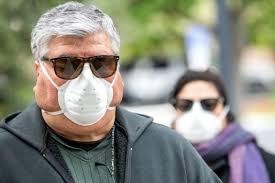 In his book Screw Normal, Jessie Davis points out that the mask is meant to be a fence to prevent people from getting sick, but we forgot that they already are sick. The masks are masking the problem.
If you want to learn more about MASK FACTS, this is the best analysis I have seen (and I have spent many hours studying this!) https://themodelhealthshow.com/maskfacts
People don't know they are walking around sick. Managing chronic diseases through pharmacology makes people think that if their lab values are coming out alright when managed with medication, that they are healthy; but it doesn't mean they are actually healthy and in fact managing their life with prescription slips (permission slips) is not only slowly killing them, but because it has been considered safe to manage chronic disease with medication over a prolonged time, now we need to recognize it creating a vulnerability that puts a target on their chest for an acute threat like CoVid.
Our country spends over $2 Trillion per year on health care. After $2Trillion per year, the best our fragile healthcare system has come up with is
STAY AT HOME AND WASH YOUR HANDS
 NO HUGGING OR HIGH FIVES
 HOPE AND PRAY for a vaccine to save us.
…WTF? 
Where is the FOCUS?
The Vitalistic Party wants to change the conversation and SHIFT THE FOCUS FROM 
THE  STRENGTH OF THE VIRUS TO THE STRENGTH OF THE HOST 
Right now there are three approaches to health care:
PROMOTION OF HEALTH
PREVENTION OF DISEASE
TREATMENT OF DISEASE 
The TREATMENT OF DISEASE is the basic level of health care whose aim is to stop people from dying.
The next level up, PREVENTION OF DISEASE is to keep people safe by washing hands and staying home. Neither of the first two tiers does anything to get people healthier.
The third tier of health care is the PROMOTION OF HEALTH: the purpose of this is to build health. 
It is time to pay more attention to this third tier of health care.
There is a lot of debate around the Affordable Care Act that is completely based on the Disease Care model, but at the end of the day, you can never successfully design a sustainable system to take care of people who are not taking care of themselves, it doesn't matter who pays for it! It is time to start INVESTING in the health of Americans, rather than continuing to just chase the damage after it is done.
---
Here is the agenda for the Vitalistic Party: 
THE VITALISTIC PARTY: HEALTHCARE
RULE OF THIRDS (BUDGET BY 2030) 

1/3

TREATMENT OF DISEASE 

1/3

PREVENTION OF DISEASE 

1/3

PROMOTION OF HEALTH 

THIRD TIER HEALTHCARE 

FUND

BIG WELLNESS

(DE-FUND BIG PHARMA / BIG FOOD) 

REVOKE THE NATIONAL CHILDHOOD VACCINE INJURY ACT (NCVIA) so the vaccine manufacturers shoulder the same responsibility, accountability and liability for their product as every other business.

"GOOD BEHAVIOR" CREDIT SYSTEM FOR HEALTH INSURANCE Just like with your car insurance. 

HEALTHCARE BENEFITS FOR ALL VETERANS AND SERVICEPEOPLE 
If we can become energy independent in 4 years or become fully solar and no longer have gasoline powered vehicles, we can surely make this shift in healthcare.
---
THE VITALISTIC PARTY: HEALTHCARE FREEDOM
ACCESS

: TO ALL INFORMATION – STOP CENSORSHIP / BIAS 

TRANSPARENCY

: MANDATE INFORMED CONSENT FOR ALL MEDICAL PROCEDURES

EDUCATION

: DEMOCRATIZE HEALTH PROMOTING STRATEGIES SO THEY ARE AVAILABLE TO ALL

CHOICE

: PROTECT THE RIGHT TO CHOOSE FAMILY HEALTHCARE 

FREEDOM

: THE RIGHT TO LIFE, LIBERTY AND THE PURSUIT OF HAPPINESS 
---
THE VITALISTIC PARTY: ECONOMY
TAX CREDITS FOR BUSINESSES THAT PRODUCE PRODUCTS THAT PROMOTE HEALTH

TAXATION ON PRODUCTS THAT PROMOTE SICKNESS expand the sin tax

REALLOCATION OF FEDERAL FUNDING OF BIG FOOD direct support to local farms for access to healthy meats and vegetables for all. Stop subsidizing foods that make people sick. Shift away from corn and soy subsidies and make real food like vegetables, and healthy natural fish, eggs and lean cuts of meat available to all families.

SUPPORT SMALL BUSINESS 

SUPPORT FREE MARKET 

DRAIN THE SWAMP OF CONFLICT OF INTEREST
---
THE VITALISTIC PARTY: MEDIA
FREEDOM OF SPEECH

PENALTIES FOR CENSORSHIP 

EVIDENCE-BASED REPORTING

TRANSPARENCY AND DECENTRALIZATION OF MEDIA

ENFORCE ANTI-TRUST ACT / BREAK-DOWN MEDIA MONOPOLIES  that stifle the truth
---
THE VITALISTIC PARTY: EDUCATION
FUNDING SCHOOL SYSTEMS: DIRECT TO STUDENT BENEFITS

ENCOURAGE ALTERNATIVE LEARNING ENVIRONMENTS one size does not fit all

OUTCOME-BASED REWARDS FOR TEACHERS

BRING BACK MOVEMENT, FITNESS, PLAY, CONNECTION vs the current fear of infection that has soccer games being played with masks on with the kids sucking for air.

EXPAND ARTS, MUSIC AND SPORTS PROGRAMS

INVEST IN CREATING THE FUTURE AMERICAN ADULTS WHO TAKE PERSONAL RESPONSIBILITY 
TAKE A STAND
SOMETIMES THE ONLY WAY THROUGH IT… 
… IS THROUGH IT.
Yours in Health from the Inside Out,
Dr. Heather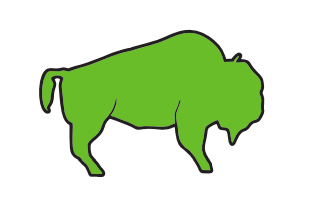 OFFICE HOURS
---
Monday
2:00pm - 6:00pm
---
Tuesday
7:00am - 12:20pm
---
Wednesday
2:00pm - 6:00pm
---
Thursday
7:00am - 12:30pm
3:00pm - 6:00pm
---
Friday
Closed
---
Saturday
Closed