Chiropractor Heather Rice D.C.
---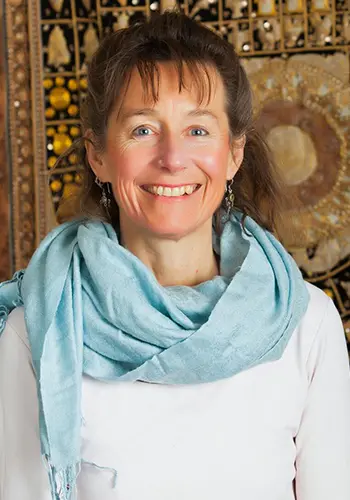 Being a Doctor of Chiropractic is my passion.
My practice members are not "patients" to me they are friends, neighbors, and family. I took over Network Chiropractic of Vermont in 1997 but I have over 25+ years of experience in the Chiropractic profession.
I decided it was time for a name change...Why?
After graduating from chiropractic school in 1983, I practiced in a number of different offices gaining incredible experience and allowing me to define clearly my ideal practice for myself. In 1996 I opened my own practice in Sudbury, Massachusetts called Wellspring Chiropractic Centre. It was everything I dreamed of in a practice. Life being full of surprises, by the end of that year I found myself relocating to Vermont and was fortunate to join a practice that I then took over called Network Chiropractic of Vermont. It had great recognition in the community and a major part of my practice was using Network Spinal Analysis as an approach, thus the name made sense.
Over the last 17 years my practice has grown and I continue to add so much that I have learned over the years to achieve extraordinary results with the members of my practice. I incorporate the wisdom and experience from my entire career as I work with folks to transform their health experience. I suppose you could say, after 30 years in the profession, that I really am practicing the "Dr. Heather Rice approach" weaving together Network Spinal Analysis, Flowtrition, Sacro-Occipital Technique, nutrition, exercise, stress management, coaching on lifestyle and so many other ways to help the people I serve.
Once again I have the practice of my dreams. I have chosen to reclaim the name of my original practice and modify it to truly represent why I am here. Wellspring Chiropractic Lifestyle Center says it all.
---
I wanted to Help people Feel Better
My connection with Chiropractic started at a young age as both of my parents are Chiropractors. I have a memory of my father adjusting me when I was 13 years old. I remember because I had strep throat and each adjustment made me feel better. That is when the seed was planted - I too wanted to help people feel better.
---
Dr. Heather Rice Chiropractic Education & Training
Two of my brothers and I went to school to be Chiropractors. I graduated 4th in my class from Palmer College of Chiropractic in 1983 and since then I have become one of the few doctors in Vermont to achieve the highest level of certification in Network Spinal Analysis (NSA). NSA is known for its gentle adjustments and profound changes in the quality of life. I also am certified as a FLOWTRITION practitioner and can also teach the technique. I have been appointed by the governor to be a member of the Vermont State Board of Chiropractic, to serve Vermonters in an even greater capacity.
---
At Well Spring Chiropractic Lifestyle Center
I have traveled the world (especially China & South Korea) practicing Chiropractic but Vermont is my home. My practice focuses on family wellness care for infants, children, and adults and I am devoted to improving our community. I do this by educating the public in healthier ways to live. We often pack up and travel to offices and schools within the Burlington area to give free lectures or seminars.
---
Additional Training
In addition to being a Chiropractor, I am also trained in Somato Respiratory Integration (SRI) from the Twelve Stages of Healing work, and I have been a staff trainer for the Firewalking Institute of Research and Education.
---
Welcome to our Wellness Community
To those of you who are already a part of our wellness community, this website is dedicated to you as a place to delve deeper and learn more. To those who haven't met us yet, I invite you to visit our Shelburne office and get to know me and my wonderful staff. Please allow me the opportunity to improve your quality of life.
OFFICE HOURS
---
Monday
2:00pm - 6:00pm
---
Tuesday
7:00am - 12:20pm
---
Wednesday
2:00pm - 6:00pm
---
Thursday
7:00am - 12:30pm
3:00pm - 6:00pm
---
Friday
Closed
---
Saturday
Closed